Lo comentamos hace unos días, mientras nos lamentábamos de la decepción que ha sido Star Wars Battlefront, EA tenía la responsabilidad de dar señales que hicieran viables los juegos de  Star Wars de nueva cuenta, y en las horas previas a la E3 2016 así lo ha hecho con este vídeo.
Que no, no nos hace ser optimistas, pero nos señala que sí están escuchando la retroalimentación de quienes se han manifestado con su cartera desde meses antes de sus lanzamientos.
Take a look at what's going on with some of the amazing Star Wars projects our teams at EA are working on now, including DICE, BioWare, Motive, Visceral Games, Capital Games and our partners at Respawn Entertainment. These experiences will explore different Star Wars eras in different gaming genres on different platforms.

Star Wars™ Battlefront™ is available now on PS4, PC and Xbox One. Purchase the Season Pass and get access to all four digital expansions two weeks early: http://x.ea.com/7918

Download Star Wars™: Galaxy of Heroes on the App Store or Google Play.

Download Star Wars™: The Old Republic on PC and play through the episodic Knights of the Fallen Empire storyline.
http://x.ea.com/7919
At EA right now, we have multiple studios building a variety of great Star Wars games spanning different genres. We are all united by our teams' passion for Star Wars™ stories, characters, and adventures.

Today, I'm thrilled to be able to announce that EA and the talented team at Respawn Entertainment have expanded our relationship to include the development of an all-new 3rd person action adventure game set in the Star Wars universe. They join our other great studios – Visceral Games, DICE, Capital Games, BioWare, Motive and more – who are currently working on Star Wars projects. If you're interested in joining us on this adventure, you can visit our Careers page – we have openings at Visceral and Motive and will be sharing more on these experiences soon.

Over the past few years, I've had the opportunity to spend a lot of time with Vince Zampella and his group. Their obsession with making games that feel amazing has helped make Titanfall one of the most successful new game launches of this generation. And now, with a new team led by Stig Asmussen, we get to see what they can do when you combine that great attention to gameplay with the power of Star Wars.

There's never been a better time to be a Star Wars fan. The passion we're seeing for Star Wars from gamers – whether they've been along for the ride since Star Wars™: Episode IV: A New Hope™, or were introduced to the magic of Star Wars with Star Wars™: The Force Awakens™ – is fueling our development teams and our partners to create unique interactive extensions of this deep, meaningful universe. As a game maker, nothing is more exciting.

Thank you and May the Fourth be with you,

Patrick
Dice ya no tiene mi fe, pero Respawn, los creadores de Titanfall hicieron que un shooter multi jugador me gustará después de 8 años, espero con ansías más noticias de ellos.
Y claro, aquí declaramos a Playstation VR el ganador en unidades instaladas desde hace meses, no es el mejor, no es el más barato, pero es el que tiene más unidades base en las casas desde su lanzamiento hace tres años, ellos podrían ser la ventana con la que EA lance Star Wars Battlefront VR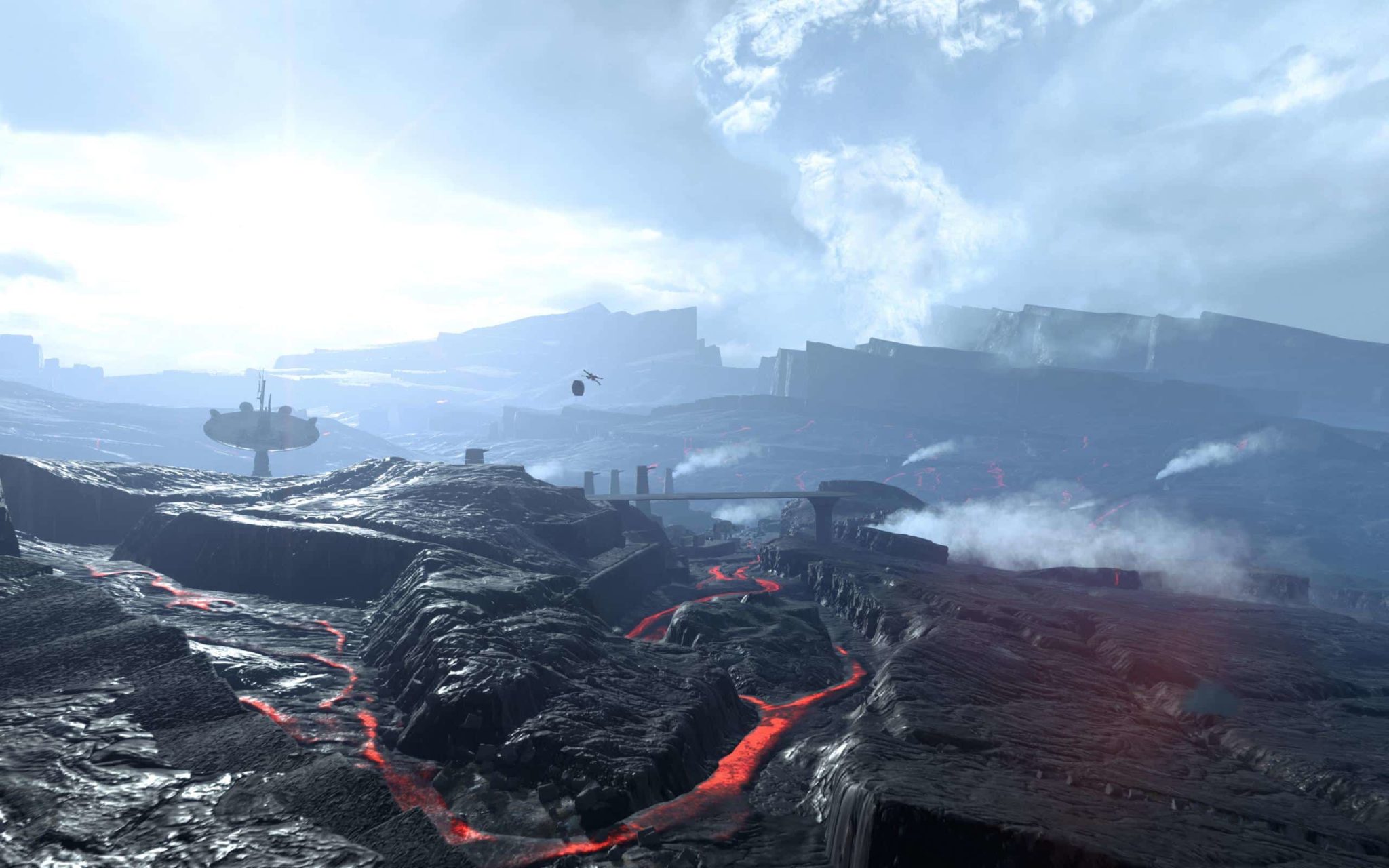 E3 2016: all the rumours and confirmed PC games in one place