Después de meses de silencio, al fin hay nueva información de la nueva cinta original de JK Rowling, esta, basada en su novela corta, Fantastic Beasts and where to find them, esta ocasión, con el nuevo logo oficial para la película.
Al fin llegó el momento, la poca información de Fantastic Beasts and where to find them ha llegado, esto con el logo oficial de la película, ya que el próximo año Warner Bros., al fin estrenará la primera (de 3, si 3) partes de esta nueva saga en el mundo mágico, todo esto basado en la novela corta, guía de consejos mágicos y creaturas del mundo mágico, en una enciclopedia escrita por un joven mago.
Este mago es conocido como Newt Scamander, un joven zoólogo mágico que quiere descubrir todas las creaturas en el mundo mágico, empezando en la comunidad secreta de magos en Nueva York, todo esto 70 años antes de los sucesos de Harry Potter y el Mago cuyo nombre no debe ser dicho.
Fantastic Beats and where to Find them es dirigida por David Yates (quien regresará a la saga después de 4 películas dirigidas), escrita por J.K. Rowling (creadora de la saga de Harry Potter) y estelarizada por Eddie Redmayne, Colin Farrell, Ron Perlman, Ezra Miller, Jon Voight, Katherine Waterston, Samantha Morton, Gemma Chan, Carmen Ejogo, Dan Fogler, Christine Marzano, Alison Sudol, Jenn Muray, Elizabeth Moynihan y Attila G. Kerekes.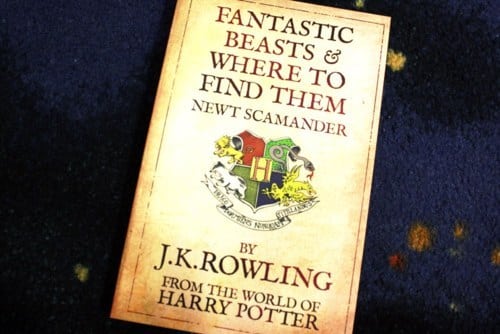 Pese a que no hay mucha más información, estamos a casi 1 año de que llegue Fantastic Beasts and where to Find Them, ya que la película la estrenará Warner Bros. Este próximo 18 de Noviembre de 2016.
Mientras que llega Fantastic Beasts and where to Find Them, disfruten esta nueva imagen promocional de la película y al fin el primer logo que tenemos.