La Academia Británica de las Artes Cinematográficas y de la Televisión (British Academy Film Awards; BAFTA) revelaron el listado completo con todos sus nominados a la edición 75 del Premio BAFTA, siendo Dune de Denis Villeneuve, la líder con 11 nominaciones.
Le siguen de cerca The Power of the Dog de Jane Campion con 8, y Belfast de Kenneth Branagh con 6. Dune, Belfast y Power of the Dog pelearán la categoría Mejor Filme junto a Don't Look Up, y Licorice Pizza.
Increíblemente, y para sorpresa de todos quienes seguimos de cerca la temporada de premios, Spencer de Pablo Larraín, fue ignorada por completo. Sí. Ni siquiera Kristen Stewart, quien se perfilaba como la favorita de muchos en la categoría Actriz en Rol Protagónico, fue nominada a los BAFTA 2022.
ALGUNOS DATOS:
Lady Gaga recibió una nominación a Mejor Actriz en Rol Protagónico por House of Gucci, convirtiéndose en probablemente la única contendiente al Óscar en dicha categoría, en ser nominada en todas las premiaciones precursoras a la estatuilla dorada: Golden Globes, Critics Choice Awards, y SAG Awards. OJO AL DATO: Las nominaciones al Óscar 2022, serán reveladas el martes 8 de febrero.
Otras contendientes destacadas de la temporada como Olivia Colman (The Lost Daughter), Jessica Chastain (The Eyes of Tammy Faye), y Nicole Kidman (Being the Ricardos), no aterrizaron nominaciones a los BAFTA 2022, aunque sus películas recibieron al menos una nominación.
Otros de los grandes ausentes en las nominaciones son Denzel Washington y Andrew Garfield.
Netflix es el estudio o streaming con más nominaciones. La plataforma domina con 22 nominaciones. Dominando, pero disminuyendo con respecto a la edición de 2021, donde obtuvo 34 nominaciones.
The Power of the Dog es la película de Netflix más nominada de 2022, con 8 candidaturas, incluyendo Mejor Filme, Director, Guion Adaptado, Actor en Rol Protagónico (Benedict Cumberbatch), y Actor en Rol Secundario (Jesse Plemons, Kodi Smit-McPhee). Le sigue Don't Look Up con 4 candidaturas, el debut directorial de Rebecca Hall, Passing con cuatro candidaturas de igual manera, el también debut directorial de Maggie Gyllenhaal, The Lost Daughter, con 2 candidaturas, The Hand of God de Paolo Sorrentino, con 2 candidaturas, y The Harder They Fall con 2 candidaturas.
APPLE consiguió su primera nominación en categorías mayores, con el coming-of-age CODA, sobre una adolescente en su último año de preparatoria, que es la única persona oyente en su familia sorda, que fue nominado a Guion Adaptado, Actriz en Rol Secundario (Emilia Jones), y Actor en Rol Secundario (Troy Kotsur). Swan Song aterrizó una nominación a Mejor Actor Protagónico (Mahershala Ali), y The Tragedy of Macbeth una nominación a Mejor Fotografía.
Being the Ricardos de Amazon recibió doble nominación a Mejor Guion Original y Banda Sonora Original. Everybody's Talking About Jamie recibió una nominación a Mejor Filme Británico.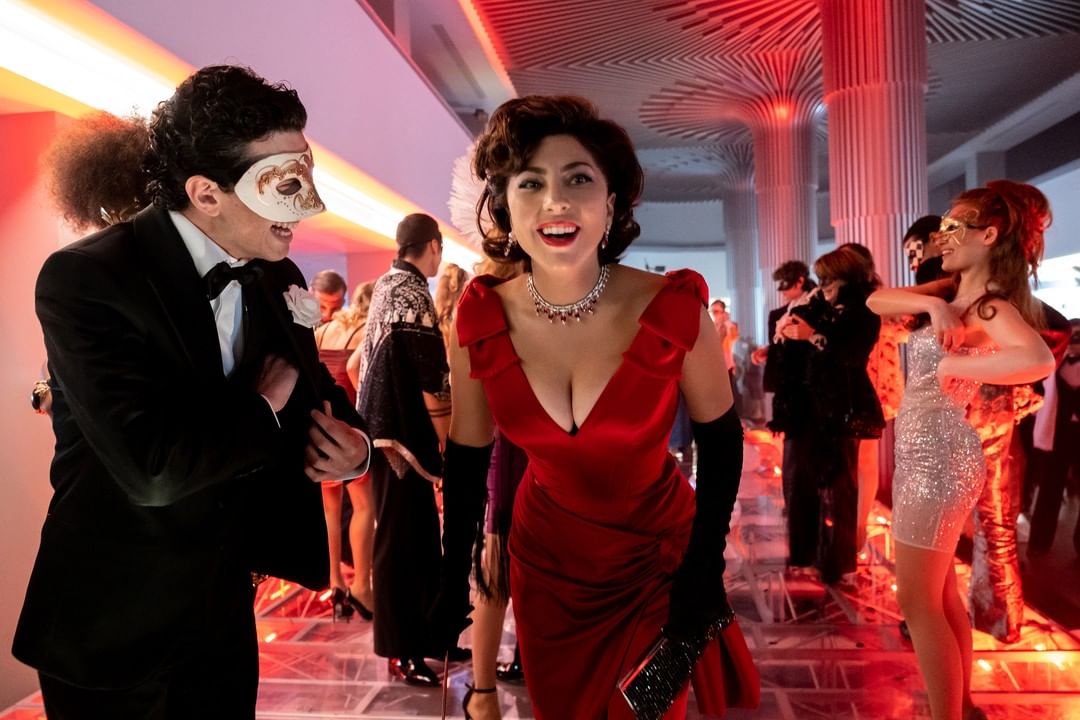 Los Premios BAFTA se entregarán el domingo 13 de marzo de 2022 en el Royal Albert Hall de Londres, Inglaterra.
La lista completa de los nominados, a continuación:
MEJOR FILME
Belfast
Don't Look Up
Dune
Licorice Pizza
The Power of the Dog
MEJOR FILME BRITÁNICO
After Love
Ali & Ava
Belfast
Boiling Point
Cyrano
Everybody's Talking About Jamie
House of Gucci
Last Night in Soho
No Time to Die
Passing
MEJOR DEBUT DE UN GUIONISTA, DIRECTOR O PRODUCTOR BRITÁNICO
After Love
Boiling Point
The Harder They Fall
Keyboard Fantasies
Passing
MEJOR FILME EN LENGUA NO INGLESA
Drive My Car (Título original: Doraibu mai kā, país: Japón)
The Hand of God (Título original: È stata la mano di Dio, país: Italia)
Madres paralelas (país: España)
Petite Maman (país: Francia)
The Worst Person in the World (Título original: Verdens verste menneske, país: Noruega)
MEJOR DOCUMENTAL
Becoming Cousteau
Cow
Flee
The Rescue
Summer of Soul
MEJOR FILME ANIMADO
Encanto
Flee
Luca
The Mitchells vs. The Machines
MEJOR DIRECTOR
Aleem Khan, After Love
Ryûsuke Hamaguchi, Drive My Car
Audrey Diwan, Happening
Paul Thomas Anderson, Licorice Pizza
Jane Campion, The Power of the Dog
Julia Ducournau, Titane
MEJOR GUION ORIGINAL
Aaron Sorkin, Being the Ricardos
Kenneth Branagh, Belfast
Adam McKay, Don't Look Up
Zach Baylin, King Richard
Paul Thomas Anderson, Licorice Pizza
MEJOR GUION ADAPTADO
Siân Heder, CODA
Ryûsuke Hamaguchi, Drive My Car
Eric Roth, Jon Spaihts, Denis Villeneuve, Dune
Maggie Gyllenhaal, The Lost Daughter
Jane Campion, The Power of the Dog
MEJOR ACTRIZ EN ROL PROTAGÓNICO
Lady Gaga, House of Gucci
Alana Haim, Licorice Pizza
Emilia Jones, CODA
Renate Reinsve, The Worst Person in the World
Joanna Scanlan, After Love
Tessa Thompson, Passing
MEJOR ACTOR EN ROL PROTAGÓNICO
Adeel Akhtar, Ali & Ava
Mahershala Ali, Swan Song
Benedict Cumberbatch, The Power of the Dog
Leonardo DiCaprio, Don't Look Up
Stephen Graham, Boiling Point
Will Smith, King Richard
MEJOR ACTRIZ EN ROL SECUNDARIO
Caitríona Balfe, Belfast
Jessie Buckley, The Lost Daughter
Ariana DeBose, West Side Story
Ann Dowd, Mass
Aunjanue Ellis, King Richard
Ruth Negga, Passing
MEJOR ACTOR EN ROL SECUNDARIO
Mike Faist, West Side Story
Ciarán Hinds, Belfast
Troy Kotsur, CODA
Woody Norman, C'mon, C'mon
Jesse Plemons, The Power of the Dog
Kodi Smit-McPhee, The Power of the Dog
BANDA SONORA ORIGINAL
Daniel Pemberton, Being the Ricardos
Nicholas Britell, Don't Look Up
Hans Zimmer, Dune
Alexandre Desplat, The French Dispatch
Jonny Greenwood, The Power of the Dog
CASTING
Carolyn McLeod, Boiling Point
Francine Maiser, Dune
Massimo Appolloni, Annamaria Sambucco, The Hand of God
Rich Delia, Avy Kaufman, King Richard
Cindy Tolan, West Side Story
FOTOGRAFÍA
Greg Fraser, Dune
Dan Lauststen, Nightmare Alley
Linus Sandgren, No Time to Die
Ari Wegner, The Power of the Dog
Bruno Delbonnel, The Tragedy of Macbeth
EDICIÓN
Úna Ní Dhonghaíle, Belfast
Joe Walker, Dune
Andy Jurgensen, Licorice Pizza
Tom Cross, Elliot Graham, No Time to Die
Joshua L. Pearson, Summer of Soul
DISEÑO DE PRODUCCIÓN
Sarah Greenwood, Katie Spencer, Cyrano
Patrice Vermette, Zsuzsanna Sipos, Dune
Adam Stockhausen, Rena DeAngelo, The French Dispatch
Tamara Deverell, Shane Vieau, Nightmare Alley
Adam Stockhausen, Rena DeAngelo, West Side Story
DISEÑO DE VESTUARIO
Jenny Beavan, Cruella
Massimo Cantini Parrini, Cyrano
Robert Morgan, Jacqueline West, Dune
Milena Canonero, The French Dispatch
Luis Sequeira, Nightmare Alley
MAQUILLAJE & PEINADO
Nadia Stacey, Naomi Donne, Cruella
Alessandro Bertolazzi, Sián Miller, Cyrano
Love Larson, Donald Mowat, Dune
Linda Dowds, Stephanie Ingram, Justin Raleigh, The Eyes of Tammy Faye
Frederic Aspiras, Jane Carboni, Giuliano Mariana, Sarah Nicole Tanno, House of Gucci
SONIDO
Dune
Last Night in Soho
No Time to Die
A Quiet Place Part II
West Side Story
EFECTOS VISUALES ESPECIALES
Dune
Free Guy
Ghostbusters: Afterlife
The Matrix Resurrections
No Time to Die
CORTOMETRAJE ANIMADO BRITÁNICO
Affairs of the Art
Do Not Feed the Pigeons
Night of the Living Dread
CORTOMETRAJE BRITÁNICO
The Black Cop
Femme
The Palace
Stuffed
Three Meetings of the Extraordinary Committee
EE ESTRELLA EN ASCENSO
Ariana DeBose
Harris Dickinson
Lashana Lynch
Millicent Simmonds
Kodi Smit-McPhee