A esta altura de su carrera es difícil decirlo, pero es verdad: Leonardo DiCaprio jamás ganó un Oscar. Nunca. Los miembros de la Academia de Hollywood lo ignoraron por completo sin siquiera nominarlo por las inolvidables películas de 'Revolutionary Road', 'Inception' y hasta 'J. Edgar' y 'The Great Gatsby'. Pero después de siete años desde la última nominación con 'Blood Diamond', Leo vuelve a estar presente entre los mejores actores del año, con una cuarta nominación al Oscar por la película 'The Wolf of Wall Street'. Este año, Leonardo DiCaprio no solo está nominado como Mejor Actor. También puede llegar a ganar el Oscar como productor de la misma película.
¿Un director como Martin Scorsese es la perfecta ayuda para recibir una nominación al Oscar?
"Puede ser... Ya llevo cinco películas con Marty y cada vez que hacemos juntos una película, es un nuevo descubrimiento, para los dos. En esta, sabíamos que no estábamos tomando ningún clásico de la literatura, solo tratamos de mostar la naturaleza de estas personas lo mejor que pudimos. La historia ni siquiera era relevante para él. Marty pedía a todos los actores que improvisaran y volvieran a improvisar, para sentirnos libres y empujar los límites, todos los días. Es así como logramos una película así y tengo que estar agradecido de que Martin Scorsese todavía es como un rockero punk de 71 años. No hay nadie que haga cine así. Este hombre es increíble, es uno de los más grandes artistas de nuestra época".
¿Y en este punto de tu carrera, qué tan fácil te resulta interpretar un nuevo personaje?
"Cada rol es diferente. Y esta película en particular tomó vida propia. Cuando terminé el rodaje fue como si hubiera perdido toda la adrenalina, no podía volver a trabajar. La experiencia fue fenomenal. El proceso siempre es interesante. Al menos yo, dejo a un lado el resto de mi vida y mis personajes van creciendo, para mejor o peor".
¿Cuál de todas las nominaciones resultó más importante?
"La primera nominación. Yo no lo podía creer, era algo inexplicable, no lo entendía. Me parecía algo asombroso y mis padres estaban emocionadísimos. Todavía me acuerdo cuando papá me preguntó "¿Te diste cuenta el momento que estás viviendo". Y yo dije "Creo que sí", pero en realidad no me había dado cuenta de la importancia de algo así. Hasta cuando fui a la ceremonia me costó disfrutarlo, era muy tímido".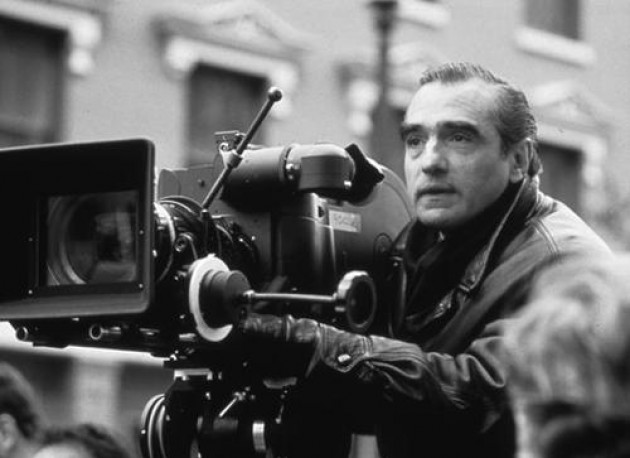 ¿En el momento de filmar una película es posible pensar en la posibilidad de alguna nominación?
"No es algo que uno quiera pensar tampoco. No son los premios los que me motivan. Me interesa trabajar con gente buena, generando un grupo donde pueda recordarlo orgulloso. La gloria personal solo tiene que ver con trabajar en lo que me gusta. Solo quiero hacer buen cine".
¿De verdad no te gusta el reconocimiento del Oscar y los premios?
"Te mentiría si dijera lo contrario. Pero con el Oscar, hay toda una ciencia detrás. Los premios realmente no tienen una verdadera explicación. ¿Te parece que un personaje representa lo que piensa la gente o no? Es algo que el público y el mundo tienen que decidir".
¿Es cierto que ya venías pensando en esta película, desde el año siguiente de la última nominación al Oscar?
"Sí, estaba obsesionado por hacer esta película desde el 2008, justo después que estalló la gran crisis económica. Pensé que este mundo necesitaba mostrar algo auténtico en la pantalla. Y en cierta forma quería reflexionar sobre el mundo que nos rodea. Y de verdad, estaba tan obsesionado que no paré de investigar hasta conocer a estas personas".
¿Y el hecho de haber ganado el Golden Globe o la nueva posibilidad del Oscar tiene más importancia por ser una película donde además del protagonista, también te nominaron como productor?
"La verdad es que solo hubo dos películas en toda mi carrera donde presioné tanto para llevar al cine y las dos me llevaron entre ocho y diez años, cada una. La primera había sido 'The Aviator'. La había desarrollado con Michael Mann y me llevó diez años terminarla. Esta fue la otra. En cierta forma, yo había creado una productora de cine, para encontrar material fuera del sistema de los grandes estudios, porque no sabía si con ellos iba a encontrar una película que me apasionara tanto. Y estoy orgulloso de haber logrado que Martin Scorsese me haya acompañado en este largo viaje. Es todo un honor".
¿Cómo fue el trabajo de productor entonces?
"Seis años atrás, había comprado los derechos de la novela de Jordan Belfort porque me fascinó al leerla. Sentí que en su biografía reflexionaba todo lo malo que hay hoy en la sociedad. Este estilo de vida, en este período de la historia de Wall Street, con tanta obsesión en la codicia. Lo vi muy honesto, sin disculparse por lo que había hecho".
¿Entre tantas escenas aspirando cocaína... qué usaron realmente?
"Para las escenas de la cocaína, usamos vitaminas para bebés, vitamina B, pero igual me quemé la nariz, aunque te digo que me daba suficiente energía para el resto del día".
¿Tu personaje tuvo algo que ver con la crisis económica?
"Sin saber tanto sobre el mundo de finanzas de Wall Street, realmente estos no fueron los gatos gordos que destruyeron nuestra economía. Fue solo un mundo subterráneo que donde trataron de crear una pequeña isla, emulando a Gordon Gekko [el personaje de Michael Douglas en la película 'Wall Street']".
¿Por qué crees que gustan tanto las historias como 'The Wolf of Wall Street' y terminan dándole un trato de celebridad a alguien que deberían rechazar?
"Mis películas favoritas siempre fueron una reflexión del lado oscuro de la naturaleza humana. En cierta forma, prefiero el cine que muestra como es una parte de la humanidad. Jordan Belfort no es el problema, pero representa algo dentro de nuestra naturaleza, el lado malo de nuestra sociedad. Y es posible señalar esos atributos literalmente con todo lo que pasa en nuestro mundo hoy. El hecho de convertirlos en celebridades o no, depende de cada persona, pero sí creo que es importante hacer películas así".
¿Le tienes empatía a Jordan Belfort?
"Como actor, para mi fue increíblemente beneficioso. Hacía años que tenía conversaciones con él. Hay que entender que él lo ve todo como un período aislado de su vida y ya pagó su precio. Al mismo tiempo hizo lo posible por pagar la deuda con todos los que estafó. Desde entonces, trata de llevar su vida en una forma respetable. Y para interpretarlo en cine, fue la mejor fuente de información, porque me contó las cosas más vergonzosas de su vida. Y en un principio, cuando empezó a plantear que no deberíamos mostrar algo, yo le dije "Mira, escribiste este libro sobre un período de tu vida y lo hiciste por una razón, para contar lo que pasa detrás de las puertas cerradas de Wall Street, mostrando las conversaciones que suceden en un mercado sin reglas. Por eso, contemos la verdad". Y a partir de ese momento, fue un libro abierto, contando hasta lo peor que vivió. Marty en cambio, quiso mantener cierta distancia de Jordan para tener su perspectiva".
¿Cómo definirías tu relación con Martin Scorsese?
"Yo quería trabajar con él, desde hacía muchísimo tiempo. Me acuerdo cuando mi padre me llevó a ver una de las películas de Marty diciéndome que si tenía alguna oportunidad de tener éxito en el cine, debía trabajar con este hombre. Y finalmente lo logré con 'Gangs of New York'. Desde entonces, hemos logrado una gran relación que gana más y más confianza con el paso del tiempo. Nos dimos cuenta que tenemos sensibilidades muy parecidas en este estilo de cine que queremos hacer. Y para mí es un honor compartir un estudio de cine con él. A veces uno se olvida lo que significa el cine y él te lo recuerda. Es una lección nueva todos los días".
¿El mejor mensaje con esta película?
"Cuando me dijo que si interpretaba esta persona tal cual como es, no necesitaba disculparme por sus acciones porque la gente iba a seguirme. Para mí, Martin Scorsese es mi mejor maestro".
¿Te acuerdas cuando conociste a Martin Scorsese?
"El es un cinófilo, nadie sabe más de cine que él. Yo tenía 18 años, estaba en Nueva York y me crucé por primera vez con Martin Scorsese en una fiesta donde me dijo que me había visto en el cine. Yo me quedé mudo, porque no podía creer que él había visto alguna de mis películas. Y desde ese momento tuve como un verdadero objetivo trabajar con él, algún día".