Transparent y "Empire" encabezan a los nominados en la primera ronda para la Sociedad de reparto de los Estados Unidos en su entrega anula 31ª de Artios.
La comedia del Amazonas y el drama de Fox anotaron cada uno dos nominaciones. Las nominaciones anunciadas viernes por la mañana cubren TV, teatro, series web y cortometrajes.
Director de casting "de Transparente" Edye Belasco recibió nominaciones tanto en la comedia piloto de televisión y las categorías de la serie de comedia de televisión. El trio de "Empire" Leah Daniels Butler, Claire Simon y Shelby Cherniet fueron nominados para el drama piloto de televisión, mientras que Butler y Simon también fueron reconocidos en el campo de la serie de drama de televisión.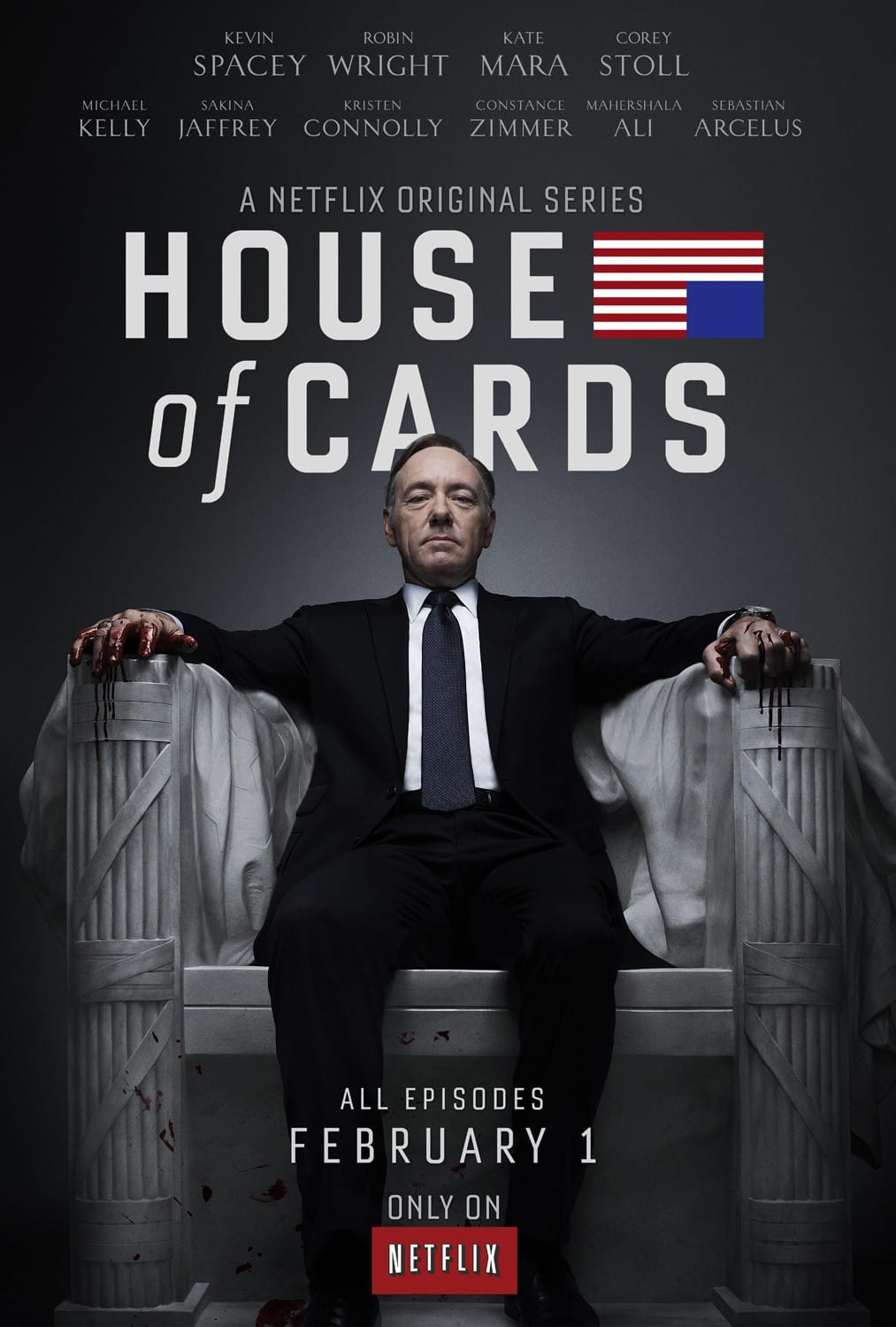 La categoría de la serie de comedia de televisión también incluye "Orange is the new black", "Veep", "Silicon Valley" y "Episodes", mientras que los contendientes de la serie dramática de televisión son "Juego de Tronos", "House of Cards", "The Good Wife "y" Bloodline ".
En la categoría de película para televisión o miniserie, los nominados son "American Horror Story: Freak Show", "Olive Kitteridge", "Wayward Pines", "Wolf Hall" y "The Slap".
Además de "transparent" y "Empire", "Better Call Saul", "How to Get Away With Murder," "Unbreakable Kimmy Schmidt" and "Grace and Frankie" son otros nuevos espectáculos están reconocidos por la Casting Society of America..
Por primera vez este año, la categoría Television Animation se ha dividido en sub-categorías: shows para adultos y para niños.
Casi una docena de directores de casting recibieron más de una nominación en las categorías de televisión, con Linda Lamontagne ganando el mayor número de nominaciones con cuatro en la categoría aAdult animación televisión.
William Cantler recibió seis nominaciones separadas, mientras que James Calleri y Tara Rubin recibieron cinco de las categorías de teatro.
La segunda y última ronda de votación en las categorías anunciadas se abre 24 de agosto y cierra septiembre 8. La función de los candidatos de la película se dará a conocer a principios de enero, con el conjunto de la votación para 17 diciembre a 3 enero
Los ganadores serán entonces anunciados en ceremonias 21 de enero en Los Ángeles y Nueva York.
Aquí está la lista completa de los nominados:
TELEVISION SERIES DRAMA
"Bloodline" – Debra Zane, Lori Wyman (Location Casting), Shayna Markowitz (Associate)
"Empire" – Leah Daniels Butler, Claire Simon (Location Casting)
"Game of Thrones" – Nina Gold
"House of Cards" – Laray Mayfield, Julie Schubert
"The Good Wife" – Mark Saks, John Andrews (Associate)
TELEVISION MOVIE OR MINI-SERIES
"American Horror Story: Freak Show" – Robert J. Ulrich, Eric Dawson, Carol Kritzer, Meagan Lewis (Location Casting), Becky Silverman (Associate)
"Olive Kitteridge" – Laura Rosenthal, Carolyn Pickman (Location Casting), Maribeth Fox (Associate), Jodi Angstreich (Associate)
"The Slap" – Avy Kaufman
"Wayward Pines" – David Rubin, Heike Brandstatter (Location Casting), Coreen Mayrs (Location Casting), Melissa Pryor (Associate)
"Wolf Hall" – Nina Gold
CHILDREN'S PILOT AND SERIES (LIVE ACTION)
"Austin & Ally" – Carol Goldwasser
"Dog With a Blog" – Carol Goldwasser
"Girl Meets World" – Sally Stiner, Barbie Block, Brett Greenstein, Collin Daniel, Howard Meltzer, Sherie Hernandez (Associate)
"Instant Mom" – Victoria Thomas
"Lab Rats" – Howard Meltzer
TELEVISION ANIMATION ADULT
"American Dad" – Linda Lamontagne
"Bob's Burgers" – Julie Ashton-Barson
"Bojack Horseman" – Linda Lamontagne
"Family Guy" – Linda Lamontagne
"Robot Chicken" – Linda Lamontagne
TELEVISION ANIMATION CHILDREN
"The Adventures of Puss in Boots" – Ania O'Hare
"Bubble Guppies" – Michelle Levitt, Gene Vassilaros, Danielle Pretsfelder (Associate), Shondre Austin (Associate)
"Dora & Friends: Into the City!" – Michelle Levitt, Danielle Pretsfelder (Associate)
"Sanjay & Craig" – Gene Vassilaros, Sarah Noonan, Meredith Layne, Shondre Austin (Associate)
"Teenage Mutant Ninja Turtles" – Gene Vassilaros, Sarah Noonan, Meredith Layne, Shondre Austin (Associate)
NY BROADWAY THEATER – COMEDY
"Fish in the Dark" – David Caparelliotis, Lauren Port (Associate)
"Living on Love" – James Calleri, Paul Davis
"Love Letters" – William Cantler, Andrew Femenella
"You Can't Take It With You" – Jim Carnahan, Jillian Cimini (Associate)
NY BROADWAY THEATER – DRAMA
"The Audience" – Daniel Swee, Nora Brennan
"Constellations" – Jim Carnahan, Nancy Piccione
"The Elephant Man" – James Calleri, Paul Davis
"The Curious Incident of the Dog in the Night-Time" – Daniel Swee, Cindy Tolan
"This Is Our Youth" – William Cantler
N.Y. BROADWAY THEATER – MUSICAL
"An American in Paris" – Rachel Hoffman
"Finding Neverland" – Bernard Telsey, Patrick Goodwin
"The King and I" – Abbie Brady-Dalton
"Something Rotten!" – Bethany Knox
"On the Twentieth Century" – Jim Carnahan, Stephen Kopel
N.Y. THEATER – COMEDY
"39 Steps" – Jack Bowdan
"A Month in the Country" – James Calleri, Paul Davis
"Big Love" – Karyn Casl
"The Flick" – Alaine Alldaffer
"What I Did Last Summer" – William Cantler
N.Y. THEATER – DRAMA
"Between Riverside and Crazy" – William Cantler, Karyn Casl (Associate)
"The Glass Menagerie" – Stephanie Klapper
"Hamlet" – James Calleri, Erica Jensen
"Punk Rock" – William Cantler, Karyn Casl (Associate)
"The World of Extreme Happiness" – Nancy Piccione, Adam Belcuore
N.Y. THEATER – MUSICAL
"Fly by Night" – Alaine Alldaffer
"Found" – Rachel Hoffman, Howie Cherpakov
"Clinton, the Musical" – Tara Rubin, Kaitlin Shaw
"New York Spring Spectacular" – Patrick Goodwin
"Revolution" – James Calleri, Paul Davis, Erica Jensen
REGIONAL THEATER EAST
"Ain't Misbehavin'" – Tara Rubin, Kaitlin Shaw
"Arcadia" – Tara Rubin, Laura Schutzel
"Can Can" – Tara Rubin, Lindsay Levine
"Carousel" – Jay Binder, Claire Simon (Location Casting)
"Diner" – Bernard Telsey, Justin Huff
"First Wives Club" – Craig Burns
REGIONAL THEATER WEST
"Bright Star" – Howie Cherpakov
"Les Miserables" – Patrick Goodwin
"Othello" – Tara Rubin
"Arms and the Man" – David Caparelliotis, Lauren Port (Associate)
"One Man, Two Guvnors" – Amy Potozkin, Joanne DeNaut
LOS ANGELES THEATER
"What the Butler Saw" – Mark B. Simon
"The Country House" – David Caparelliotis, Phyllis Schuringa
"Hair" – Margery Simkin, Michael Donovan
"Race" – Mark B. Simon
"Spring Awakening" – Beth Lipari, Bruce H. Newberg
SPECIAL THEATRICAL PERFORMANCE – EAST
"Oliver!" – Michael Cassara
"Paint Your Wagon" – Jay Binder, Jack Bowdan, Jason Styres
"Parade" – Craig Burns
"Tick, Tick … Boom!" – Carrie Gardner, Stephen Kopel
"Zorba!" – Jay Binder, Jack Bowdan
SPECIAL THEATRICAL PERFORMANCE – WEST
"The Addams Family" – Megan Larche Dominick
"Hello Dolly!" – Megan Larche Dominick
"Tarzan" – Megan Larche Dominick
"Unscreened Summer Series" – Meg Morman, Sunday Boling
THEATER TOURS
"Irving Berlin's White Christmas" – Jason Styres
"Kinky Boots" – Justin Huff
"Matilda the Musical" – Jim Carnahan, Nora Brennan, Jillian Cimini
"Rodgers + Hammerstein's Cinderella" – Cindy Tolan, Adam Caldwell
"Blithe Spirit" – William Cantler
SHORT FILMS
"Day One" – Becky Silverman
"Dragula" – Jonathan Clay Harris
"Muted" – Robin Lippin
"Rita Mahtoubian Is Not A Terrorist" – Erica Silverman Bream
"Share" – Lauren Grey
WEB SERIES
"Cop Show" – Adrienne Stern
"Deadbeat" – Jessica Daniels
"Karl Manhair: Postal Inspector" – Judy Bowman
"Olive and Mocha" – Meg Morman, Sunday Boling
"Resident Advisors" – Alexis Frank Koczara, Christine Shevchenko, Amanda Lenker Doyle (Associate)
"Side Effects" – Sheryl Levine